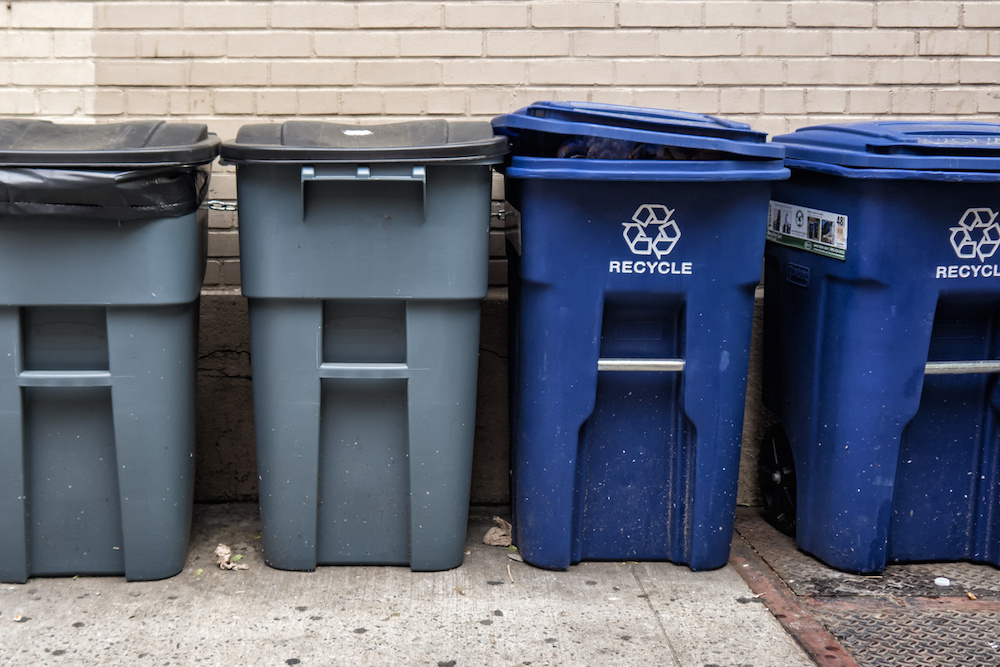 Town of Troutman recently issued the following announcement.
Green Recycling (Tuesday)
November 19, 2019
Recycling collection is for in town residents. Benfield Sanitation collects recycling on Tuesdays and Wednesdays. Recycling is collected bi-weekly. Your pick up day is based on your garbage pick up day.
*Parkwood at Falls Cove, *Falls Park & *Twinn Coves pick up schedule is on the Green Week–Wednesday collection.
If your garbage day is Monday or Wednesday, you are a Blue Week-Wednesday collection.
If your garbage day is Tuesday, you are a Green Week-Tuesday collection.
If your garbage day is Thursday, you are Blue Week-Wednesday collection.
Holidays: Benfield Sanitation will run a day behind schedule when a holiday falls Monday—Thursday. Any changes to a pick-up date will be listed on our website at www.troutmannc.gov or in your newsletter.
Each address is assigned one garbage and one recycling container; If an additional container is needed it can be added to your water/sewer bill for an additional monthly fee. Call Town Hall for details at 704-528-7600.
Town of Troutman: Code of Ordinance: Section 20-21 Pre-collection Practices
(C) Receptacles for garbage and recycling may be placed at the curb on the night before the scheduled pickup. Rollout containers and other receptacles must be removed from the curb by 8:00 am on the day after they are collected. It is the responsibility of the householder to pick up loose debris around the collection area.
Recycling Do's & Don'ts
• Yes — Aluminum Cans • Yes — Cardboard
• Yes — Glass • Yes — Plastic Marked (#1-7)
• Yes — Tin & Steel Cans • Yes — Newspaper, Magazines, Catalogs, Junk mail, Phone books, Etc.
• NO — Garbage, Yard Waste, Dishes, Hazardous Materials, Mirrors, Electronics, Cups, & other plastic containers.
Green Tuesday Recycling Schedule
Addison Place
Alexis Lane
Avon Avenue
Barndale Drive
Bleinhiem Court
Briarcliff Road
Brooks Street
Buckingham COurt
Byers Road
Cedar Street
Downing Street
E. Church Street
Eastway Drive
Field Drive
Gilcrist Lane
Iredell Avenue
*Jacobs Woods
Johnson Street
Morgan Street
Murdock Road
New Street
North Avenue
Old Murdock Road
Paddington Court
Patterson Street
Perry Road
Piccadilly Lane
Plum Drive
Princess Loop
Queensbury Road
Rimmer Farm Road
Scroggs Street
Sherrills Court
Sikeston Court
Stratford Road
*Sutters Mill
Valleybrook Lane
Wellington Drive
West Avenue, WEST (336-514)
Winchester Road
Winecoff Street
*denotes subdivision
Original source: https://www.troutmannc.gov/index.asp?SEC=4FC956A3-6F36-474C-8067-C7EE5E5B4623&DE=B3D7B639-2F85-45DC-96A0-D624E2D5AFA1&Type=B_EV